>> Thursday, August 28, 2014 –  travel
The last day of the 2014 Garden Bloggers Fling in Portland was a busy one. After the Ernst and Fuller gardens, Rhone Street Gardens, then John Kuzma's garden (posts 1 and 2) it was off to Floramagoria -- I wasn't sure what to expect here. Was it a nursery, a private garden, or a public one? (I purposefully avoided reading about any of the Fling stops before the trip as I wanted to be completely surprised).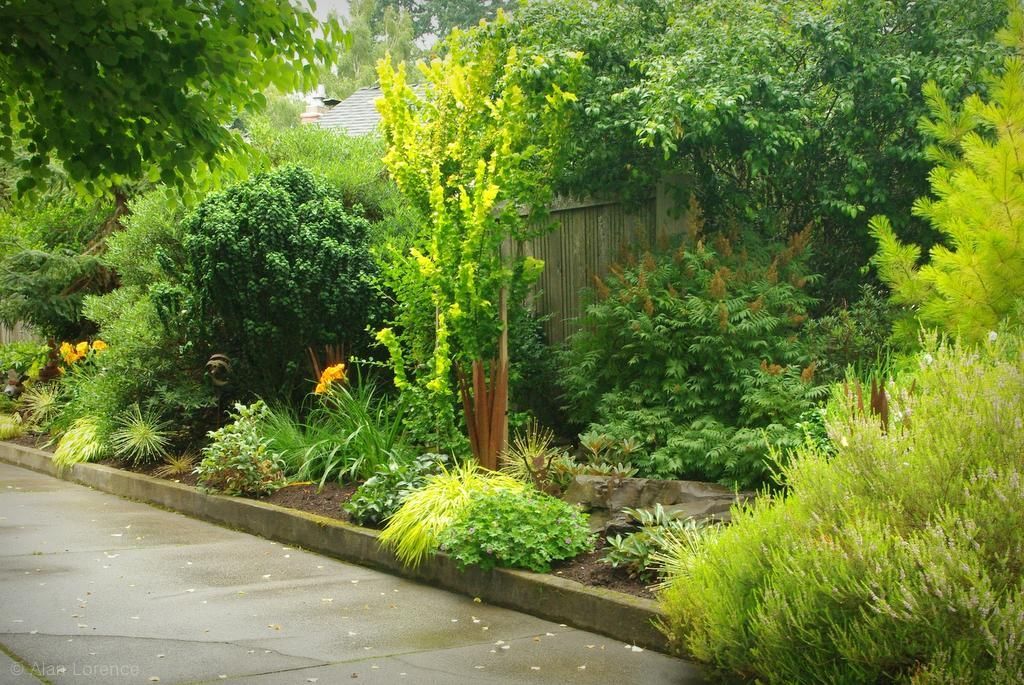 As the bus got deeper into a residential area, it was clear that this was going to be a private garden -- and as the bus pulled to a stop... The front garden was quite shady but had a wonderful mix of foliage colors and textures, some sculpture visible, and large rocks. But the front garden is just an appetizer (or is it a smokescreen?) for what's going on behind the house.
Read more...