A few years ago I grew Pennisetum Vertigo (cultivar name 'Tift 8'), a large, purple grass with wide leaves. I loved this grass, but alas, I did not overwinter it successfully one year -- I think it dried out too much in the garage. So I wasn't able to grow it last year, and I missed it!


The nurseries around me all seem to carry only Pennisetum Princess now (shown above), which is labeled as smaller than Vertigo, but supposedly similar in color. I finally gave in this year and bought a couple, thinking they'd be a replacement for Vertigo -- not exactly the same maybe, but better than nothing.
***
The first thing you'll notice is that it's pretty much a green grass, with some purple highlights. Not what I'd call a purple grass at all. If you want purple, you go with Vertigo:
One day this summer I drove past a garden center near the bakery -- I'd passed it dozens of times before -- and decided to stop. Guess what grass they had? Vertigo!
So I got to grow both of these this summer, and can show you how they compare. I planted Princess in a few places in my garden, but the main one was across the steps from Vertigo so I could easily compare and contrast them.
That's Vertigo on the left, and Princess on the right.
Now I have to admit that Princess was a bit more purple in the heat of summer -- these photos were just taken (Oct 31), and we're well into autumn now. Vertigo is still very purple though.
(Note: Princess may be darker purple with more sun -- this may have been shaded more than the Vertigo. I'll have to put them right next to each other next year as a better test.)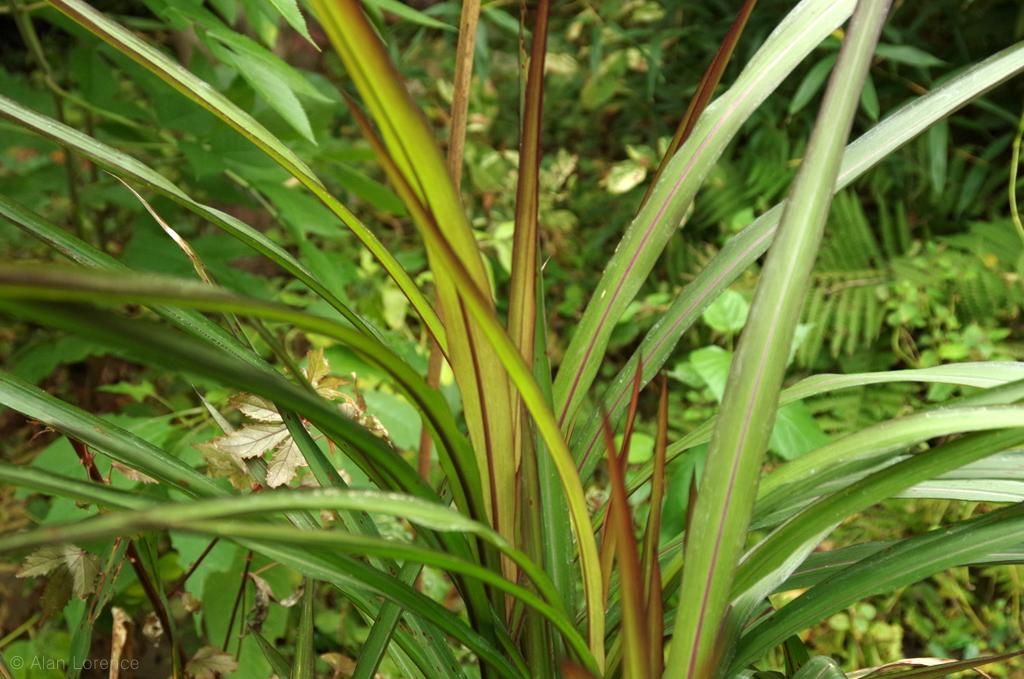 Pennisetum Princess
Pennisetum Vertigo
To show some light coming through the leaves of both, I went down onto the patio and shot back up:
Both are quite attractive, but I like Vertigo's color better.
One thing you can't easily notice from these photos is size. Although Princess is supposed to be smaller than Vertigo, I'd say that they're pretty similar in size -- I had Princess in the front walkway and it was 5' (1.5m) tall!
Plant tags these days seem to underestimate the size of plants. I love big plants so that doesn't upset me -- I just feel like they're trying to trick people into buying more plants, or buying something they normally wouldn't (because of smaller gardens for instance).
Regardless of the questionable accuracy of the size, I'll be growing BOTH of these again next year!
(
Assuming I overwinter them successfully that is
)
.