In general I'd say that I've been making decent progress on the garden projects this year. I've been out there at least a few times a week getting things done, and it feels good to make some progress! These projects are not always great stories though, so trying to craft a post out of them individually is not productive. As a series of before and after shots though, that might work!

So I start with some shots I took a month ago, when the unwanted volunteers (aka weeds) seemed like they would take over.
A little pulling and a careful pass with the lawnmower (in case somebody might be hanging out in the taller-than-usual foliage)...
...and things don't look so bad! (Since this was a month ago, there's probably an "after after" shot that doesn't look so great again, but I've stopped photographing the ugly for now)
Here's another quick comparison, next to the deck (with the bananas sort of behind me when I took this shot):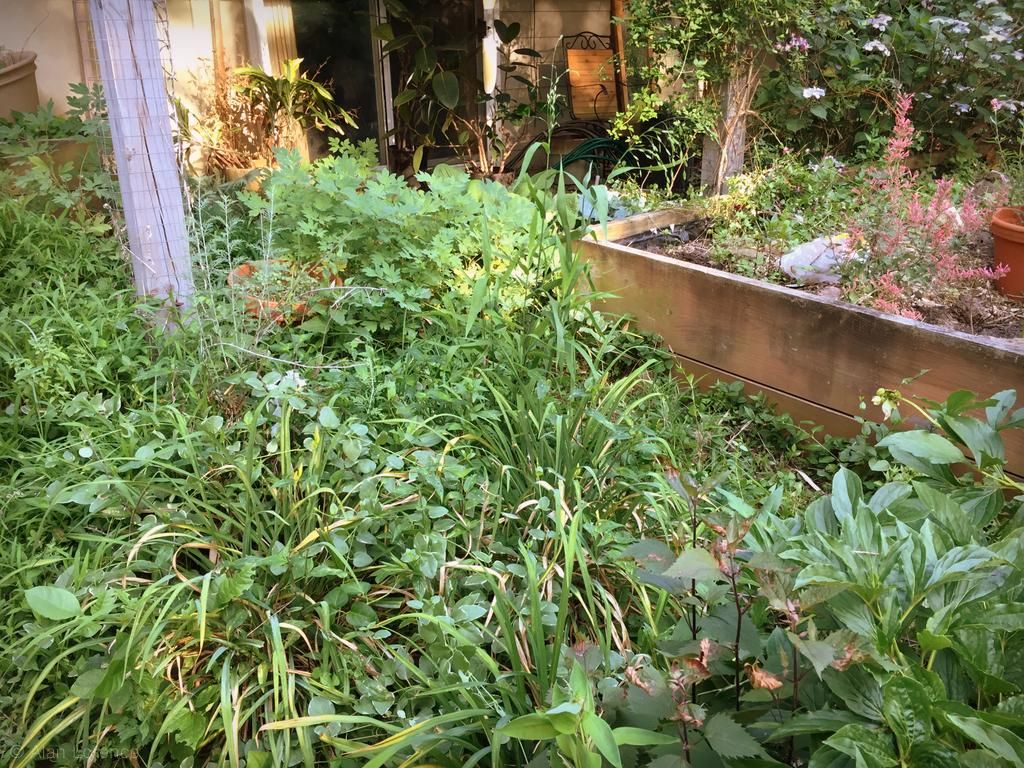 What exactly is going on here? Not the best picture, but believe me, in person it looked just as bad, a jumble of underperforming daylilies, some vinca, and lots of weeds.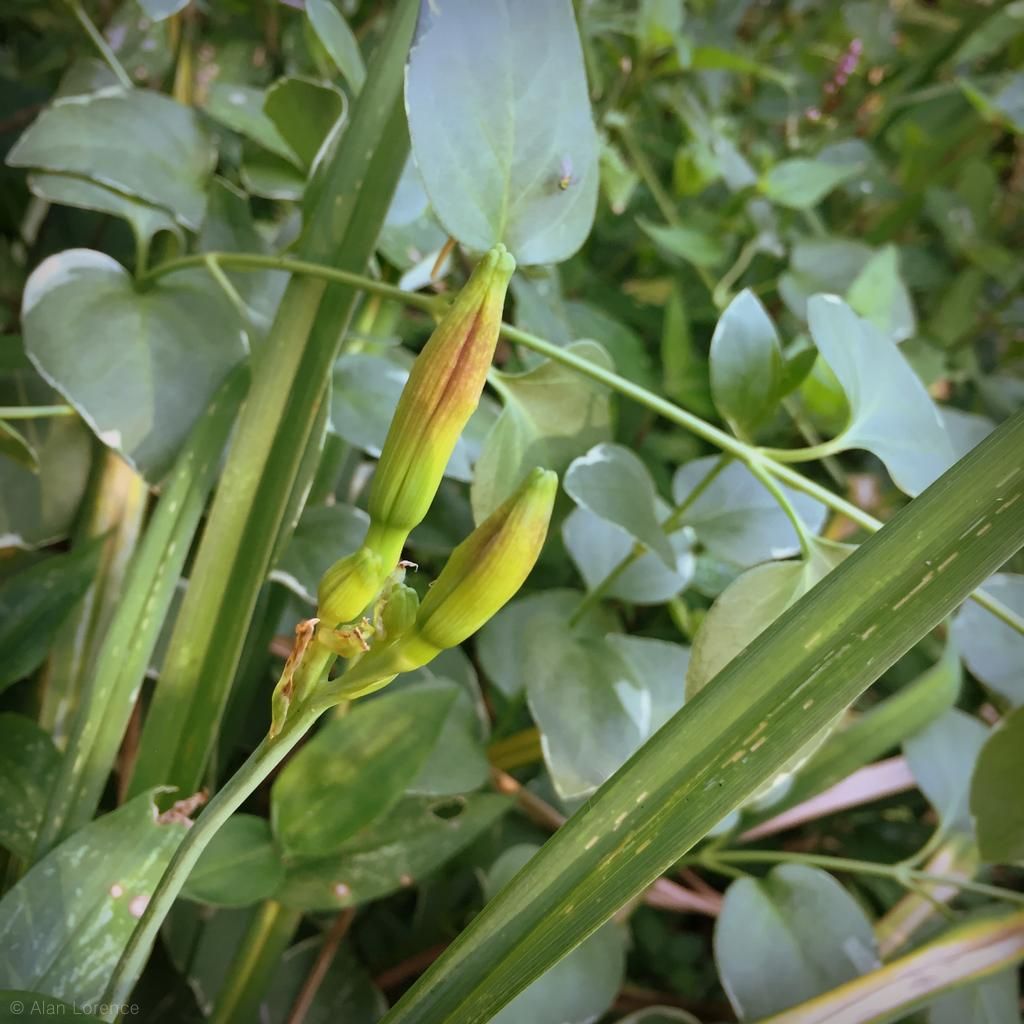 Did I let the fact that there were daylily buds just about to open dissuade me?
Nope.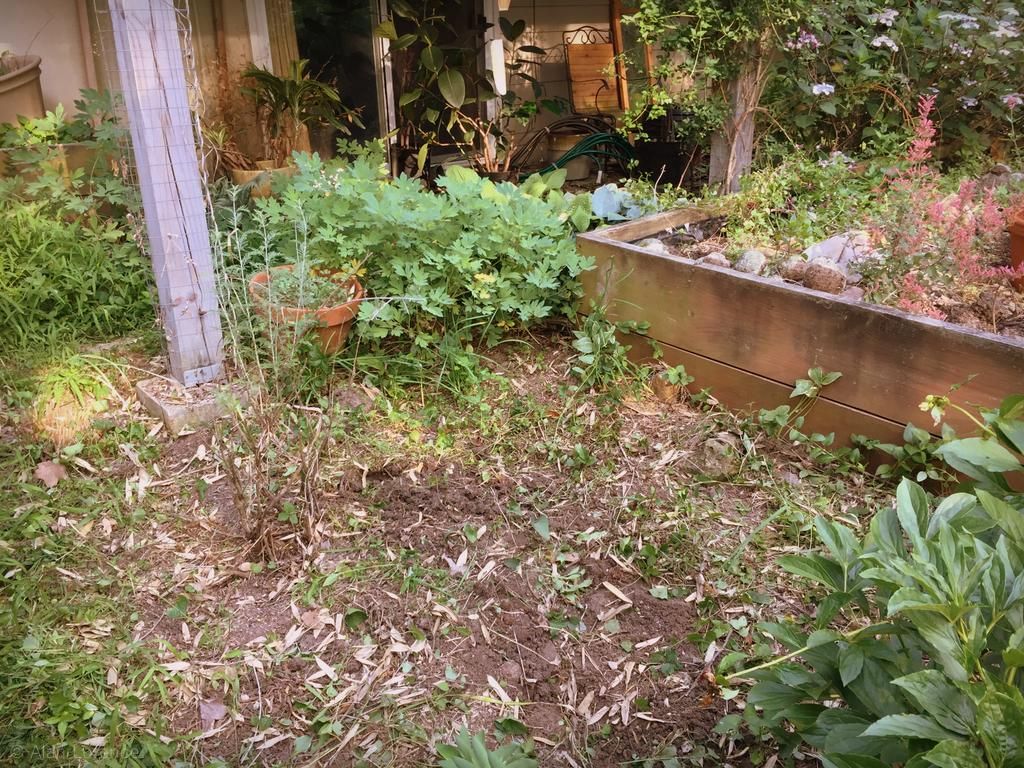 Out it all came!
I've been wondering what to plant here, but the empty space is kinda nice. Maybe I'll just move a potted plant here?
I had almost forgotten that my
hypertufa balls
were in this bed:
They've been worn down by the ages -- or maybe just 8 years of freeze/thaw cycles?
Speaking of being worn down by years...
My first raised bed suffered a little injury this past winter, as the screws finally rusted through.
After digging out as much soil as I could along the edge...
...I still wasn't able to force the boards to touch. So I came up with a different solution:
Not too bad, right? Better than digging out another who knows how much soil, especially since I saw yellowjackets going into a hole just a few feet away. I did not want to cover up that hole accidentally!
I may add a top rail to that bed edge just to clean things up, but there are more pressing projects.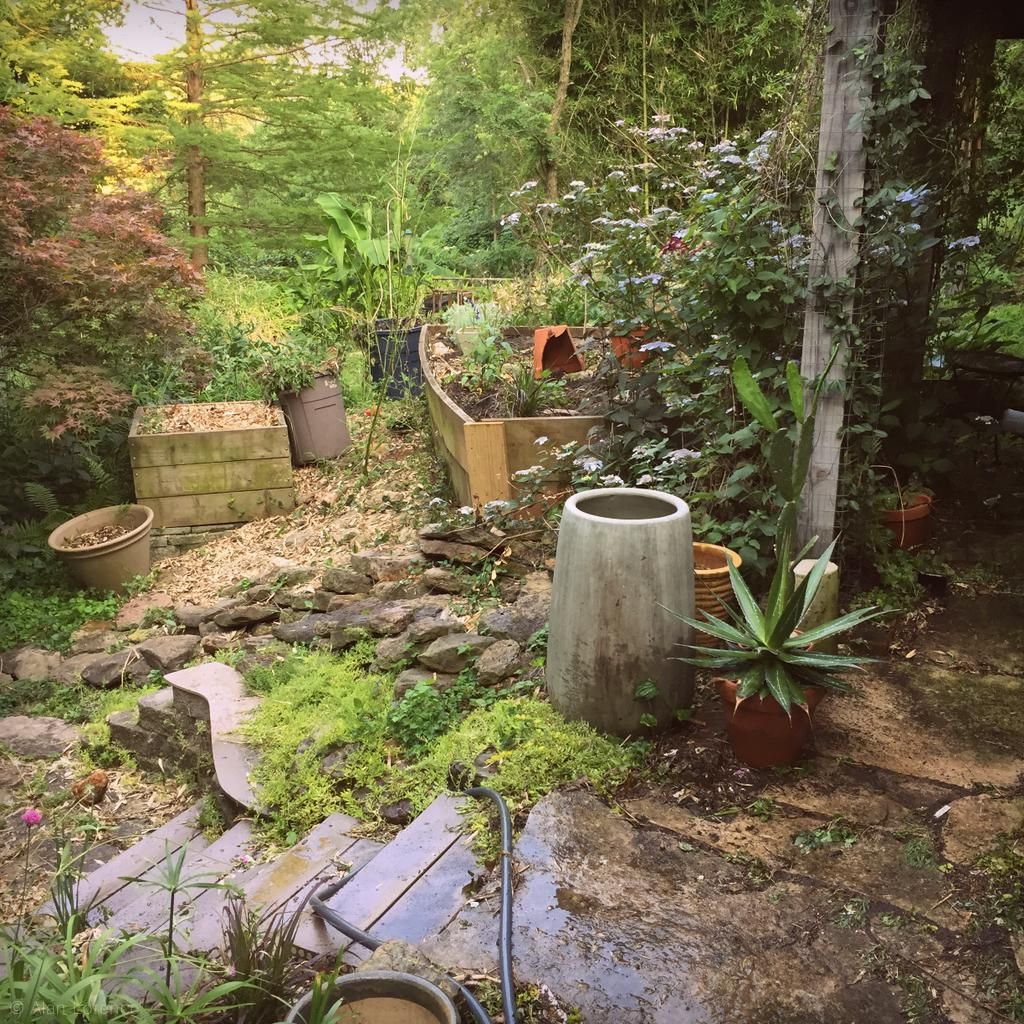 And I think it looks pretty decent! (These last photos were taken 3 weeks ago when we were still getting rain).
There are more project posts coming, and more projects yet to be done. I'm determined though...
.