If there's one thing we have in Missouri, it's rivers. Recently my wife and I have been visiting some of them. Well, a couple at least -- it's not always easy to motivate yourself on your one day off a week to brave the 95ºF (35ºC) temperatures (plus humidity!) and get out into "the country".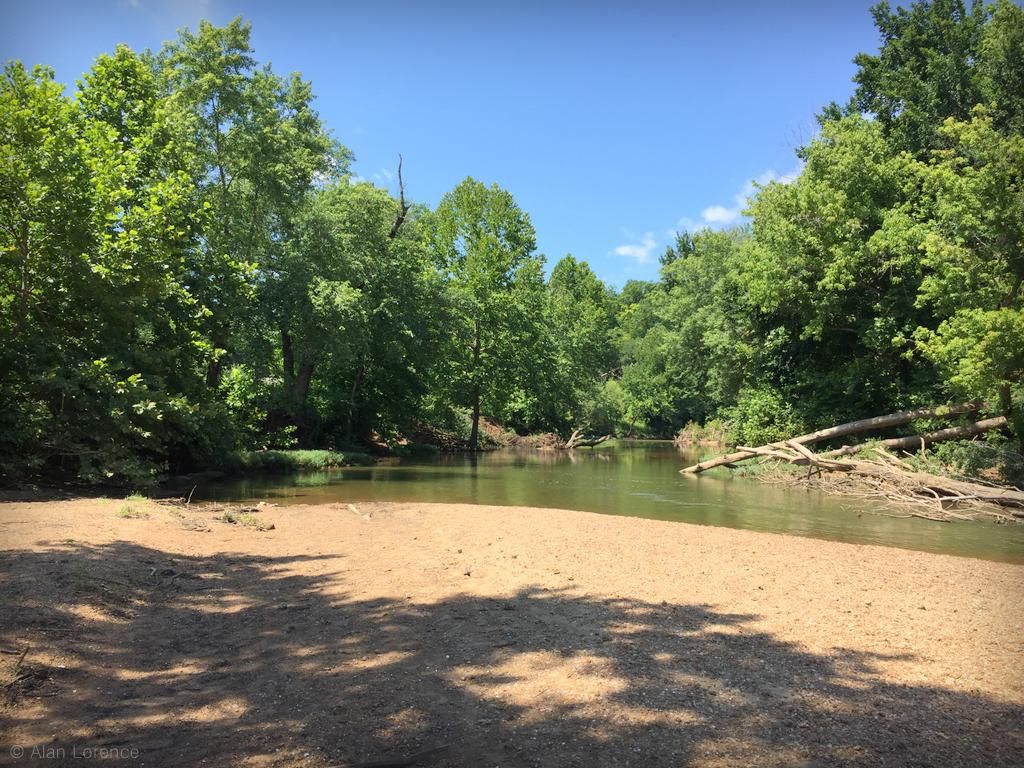 We did though, and the first of the rivers I want to share is the "big" river...
***
No, not the big river that you'd think (
Mississippi
) -- literally, the Big River. It must have been named by somebody traveling from the southwest who had not yet come to the Missouri or Mississippi. I bet that was the last river they ever got to name!
We saw this at Washington State Park, after looking at the
petroglyphs
. This is a swimming area...
...or maybe I should say the swimming area is behind us. That's where kids were climbing up the 15' (4.5m) bank and jumping in! We just got our feet wet.
This is pretty clear water for a midwestern river, which is usually carrying quite a bit of silt.
What's a river without a good bluff?

There's a nice one here, and for some sense of perspective...
...I zoomed in -- this is the gravel bar (sort of sandy gravel) from which we took the first couple of photos.
You don't get a sense of height from these photos, but it's over 100' (30m) tall:
We also checked out the RV campsite and the cabins -- we may spend a day or two here later in the summer.
We did see the Mississippi recently too, from the bluffs up in
Grafton, IL
:
We're on the Illinois side (where the bluffs are) looking south into Missouri. It always confuses me because in my mind that river runs south -- but I always forget there's a big bend at St. Louis where it runs east.
We just sat for a couple of hours drinking ice-cold sangria, watching the ferry and some vultures.
Is there a better way to watch a river on a lazy Sunday afternoon?
The closest river to us is the Meramec, which I've mentioned
in a post here
.
You also got a little taste of the Missouri in
this post
(winter) and
this one
(summer).
.