>> Wednesday, July 18, 2018 –  damage
What might be the worst photo you see from me this summer...


...shows the sorry state of two plants that I thought were invincible.
***
These Euonymous fortunei were here when I moved in, and are probably original to the house -- which makes them almost 50 years old.
They get pruned by deer all winter long, and have always come back strong -- until this year. Maybe the dry fall/winter was their demise?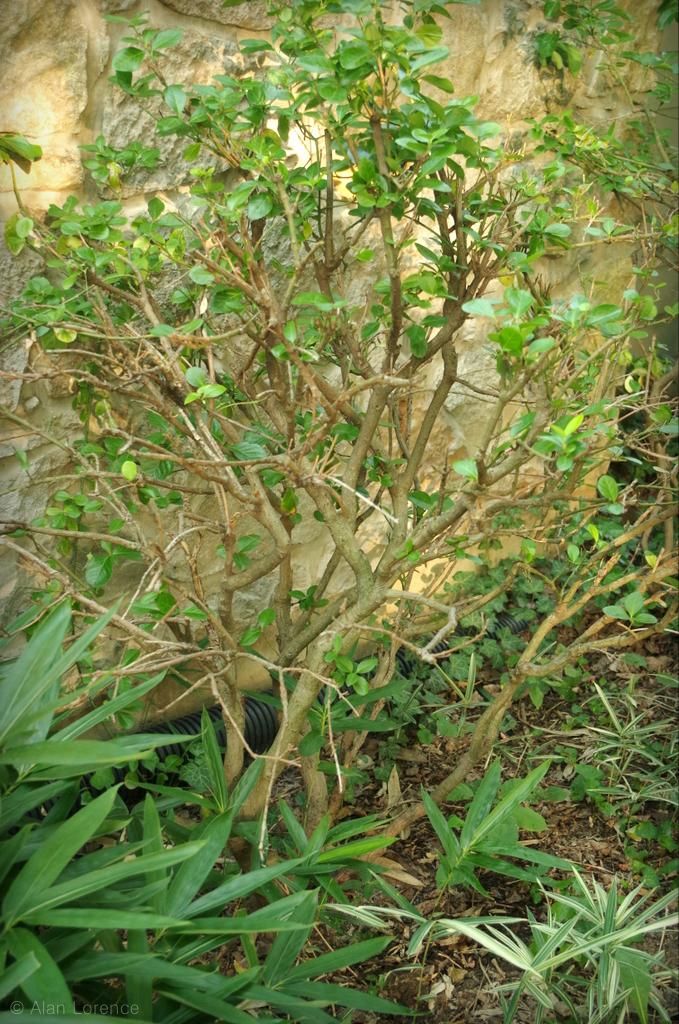 It's such a shame too, as I love how the branch structure developed (after I
cleared out the lower branches and leaves several years back
)
Since these are invasive (or nearly so) here in Missouri, it's not the biggest lost. Still, it means I need to find something else to plant here now.
Or maybe just leave it empty?
That seems so unlike me... must fill holes with plants!
.